Celebrating Kids': How to reward kids the right way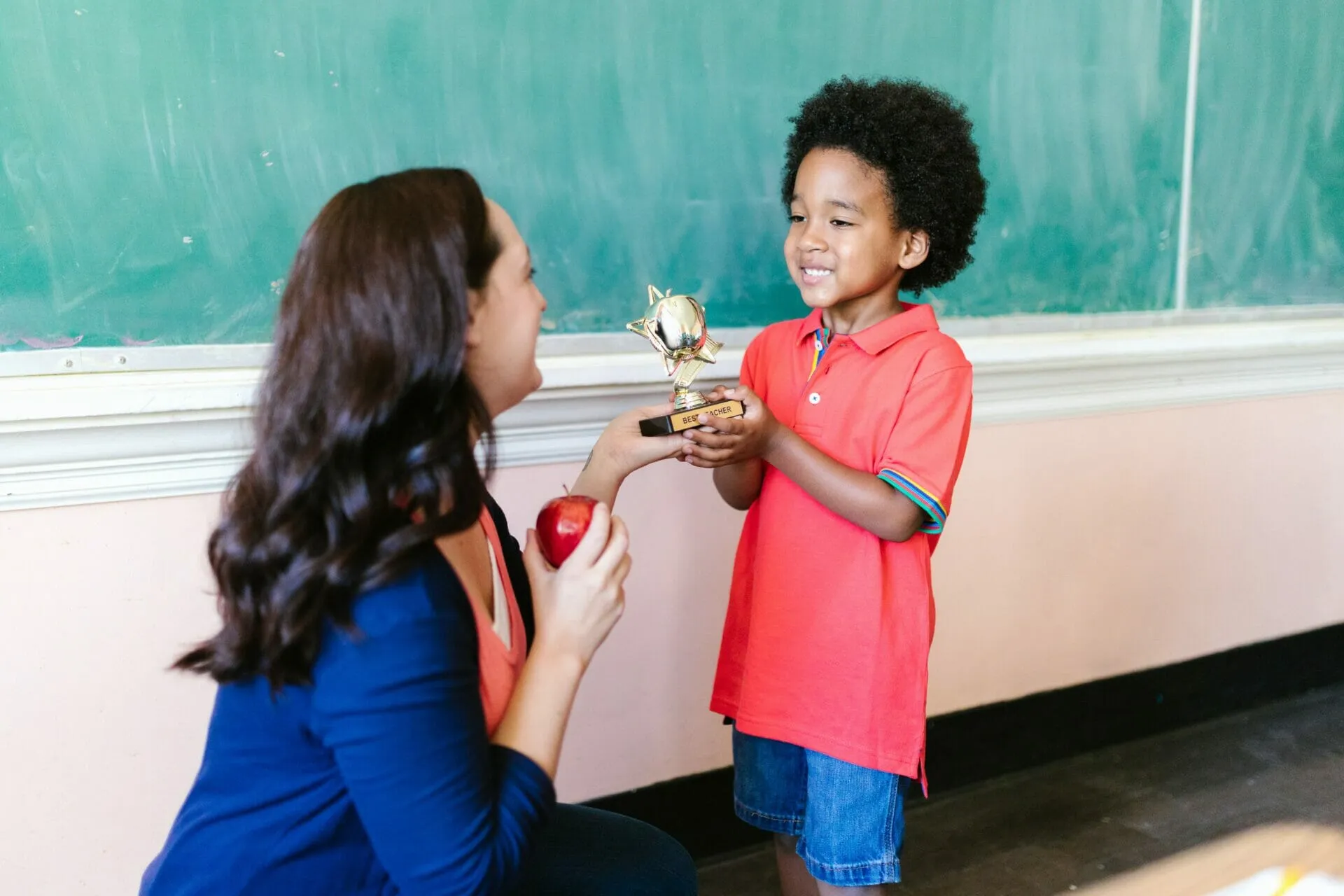 Introduction
We want all kids to feel proud of their accomplishments and strive for success. Whether it's a sports competition, achieving high academically, or even just for good behaviour, there is always a reason for celebrating those big wins for the little ones. 
Here are some tips to help you make your child feel special and valued.
An acknowledgement goes a long way
A simple "Well done" or "I'm proud of you" can go a long way in making a child feel appreciated. You can even go deeper and engage them in a more authentic way by saying "I am amazed by what you are capable of, you were able to…" These types of positive reinforcement statements are crucial in encouraging a child to do better in their pursuits. Take the time out of your busy workday to acknowledge their hard work, dedication and progress.
Create a reward system
You can create a reward system to motivate your child. Have you ever felt extremely rewarded for the loyalty program you use for your favourite coffee shop, airline, or retail outlet? The same concept applies to kids. You need to find ways in which it can constantly inspire them to push for the gold and achieve great success. For example, you can offer a special treat or privilege for every goal achieved. Then at the end, an awards ceremony looking back at the year's hard work can be a source of continued inspiration. This will not only show your appreciation but also encourage them to keep working hard.
Display their achievements for the world to see
Create a wall of winners or a special shelf where you can display kids' achievements. This could be in the form of certificates, awards, or projects.
Make sure to personalize their place on the wall as every kid wants to feel special amongst their peers. You can write their names, customize what achievement they won, and the date of the award. The ideas are countless!
Sharing is truly caring
Share the child's achievements with family, friends, and others important in the child's life. You can do this through a phone call, email, school bulletin, or even social media. This not only spreads positivity but also provides a sense of pride and recognition.
Plan a party like no other
You can plan a special celebration, such as a dinner, an award celebration or a party. An event is a great way to celebrate success because the child will feel everyone took time out of their busy day to celebrate their success. Creating special invitations, and curating a food list based on everyone's taste will truly make it a night to remember. Any way you can make this special for the child will make the occasion even more memorable.
The takeaway to awarding children is making it the most personalized as possible. Acknowledging their efforts and displaying their achievements all in their name can mean the world to them. They will appreciate you more and continue to feel motivated in what they do.  
Are you interested in making a child's day better through personalization? Make trophies with our customizable features that can make it one-of-a-kind.