What is Trophymaker?
TrophyMaker is our revolutionary online tool that empowers you to personalize your trophies with ease and creativity all from the comfort of your home or office. With TrophyMaker's user-friendly interface, you have complete control over the design process. Unleash your imagination and create an award that stands out from the crowd. Engrave names, dates, special messages, and incorporate logos and graphics.
Whether you're organizing a corporate event, a sports tournament, or celebrating a personal milestone, Trophymade is your trusted companion in recognizing excellence. Our streamlined ordering process and efficient production ensure that your personalized trophies are delivered promptly, allowing you to honour your achievers without delay.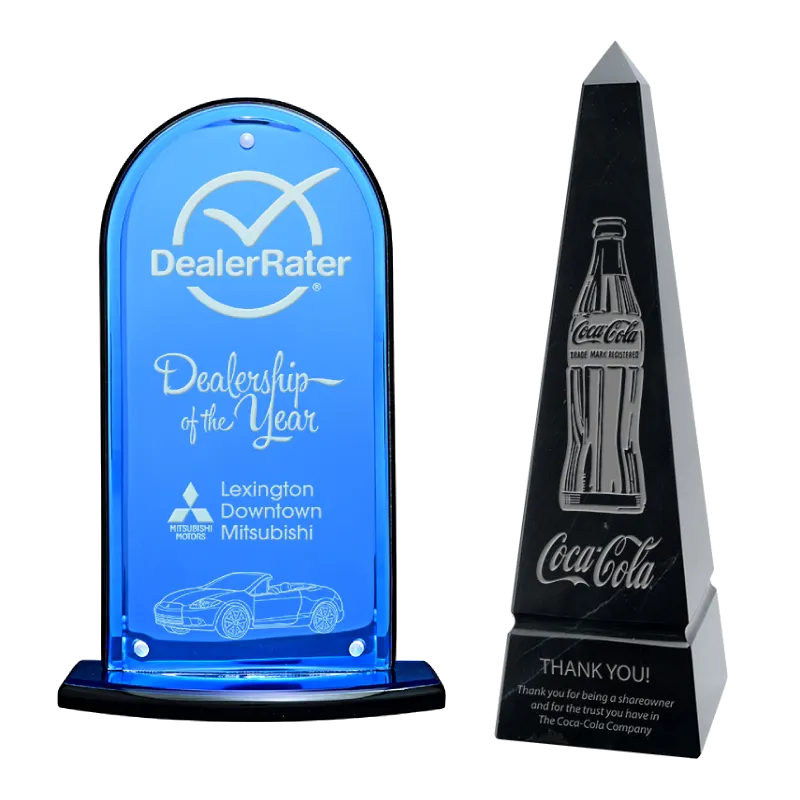 Ordering 500 is as easy as 1.
Our goal while building Trophymaker was to simplify the process no matter how many awards you needed. We believe we have achieved this with our bulk naming tool, simply select "No" to this question on the text element and then copy and paste the list of names into the box, It's as simple as that!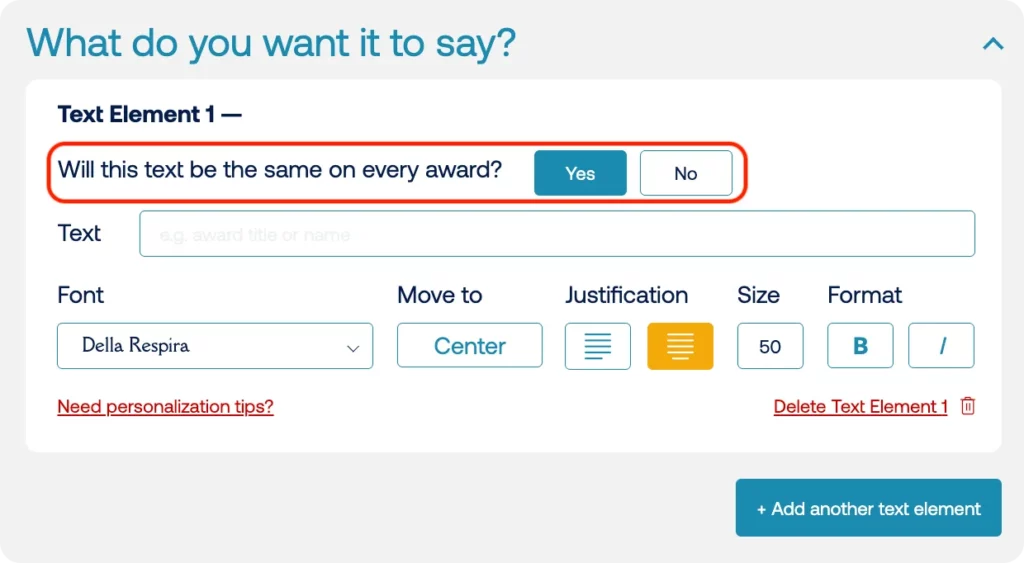 Here's an example of personalizing 10 awards all with different award names and winners.
Trophymade offers a vast array of high-quality materials and exquisite designs to suit any occasion. Don't settle for generic recognition – let your imagination run wild, and bring your vision to life with Trophymaker. Discover the joy of seeing your creations cherished and displayed proudly by recipients, inspiring a sense of pride, motivation, and accomplishment. Unleash your creativity, honour greatness, and make a lasting impact with Trophymaker. Give it a go, and let your awards shine brightly as beacons of success!
Explore our huge range of awards and give TrophyMaker a go for yourself.