INTRODUCING TROPHYMAKER
Personalize every trophy and award to suit your needs. Create your own custom design or choose from pre-designed templates using our simple online tool, TrophyMaker.
Choose your award, upload your club or corporate logo, add text, edit the details and decide how it should look. The best part? Get a real-time preview of your custom award's design, approve it immediately, and place your order.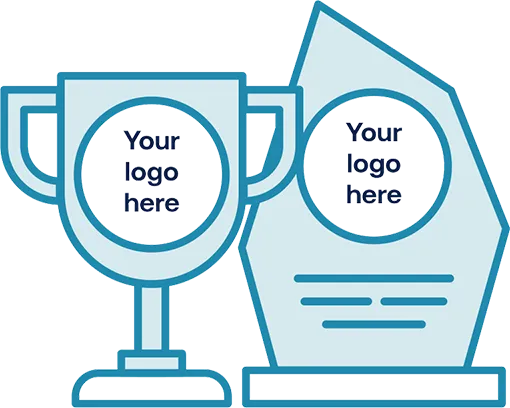 Amazing, Thank you!
The trophies we ordered looked amazing, couldn't ask for a better experience. Entering the details onto the trophies was very easy and allowed us to go at our own pace. Can't thank you enough.
Continue reading
Thank you!
I've bought a number of trophies over the years but I've never done it without many emails to get the design or wording right. Entering the details for the engraving was very easy and I could do it all and approve the artwork before I had to buy anything. Thank you for the great experience.
Continue reading
Fantastic
It was a pleasure to organise our awards with Trophymade, the quality of their work was fantastic. They really made the children's day after a tough year, a big thank you from everyone here.
Continue reading
Thank you
Really a pleasure to deal with. The communication was fantastic and the awards looked perfect. Thank you
Continue reading